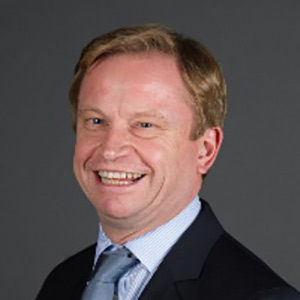 Principal and Founder Tri-Medix, LLC
As a founder of Tri-Medix, Lieven is offering advisory services to medical device companies, especially diagnostics start-up companies. He has a specialty in developing diagnostic services based upon imaging and other biomarkers and has successfully helped emerging companies to commercialize a concept into a revenue-generating healthcare business. In addition, Lieven is a Senior Executive Advisor for Global PMI Partners, focusing on cross-border M&A transactions for mid-size and large life sciences companies.
Lieven is an investor in early-stage diagnostics companies and also a mentor for ERA NYC, a commercial incubator/accelerator based in NYC, in addition to being a mentor for ABCT and eLAB NY, both state-funded life sciences incubators in the tri-state area.
Before founding his own life sciences consultancy company, Lieven worked over 20 years in New York, mainly for US companies in the consumer healthcare and medical devices industry:
From 2012 to 2016, Lieven was the CEO, US division, of FLUIDDA, a European imaging diagnostic services company in the respiratory therapeutic area. FLUIDDA entered the US market under his leadership and is a fast-growing life sciences business. FLUIDDA has received the Most Promising Company of the year 2015 award from the Belgian-American Chamber of Commerce.  Mr. Nuyttens was Director on the board of FLUIDDA until the end of 2017.
Previously, he served as Senior Vice President, Operations for Prestige Brands Inc., an entrepreneurial mid-size consumer healthcare company listed on the NYSE, focused on marketing and selling OTC consumer brands and medical devices in the US and Canada. From 2004 to 2006, Lieven was a management consultant in the Operations Practice for McKinsey & Co. Prior to joining McKinsey & Co., Inc., Lieven served as Vice President of Supply Chain and New Product Development at the Boots Group PLC, starting up their US affiliate, after 5 years at the Block Drug Company/Glaxo Smith Kline with positions of increasing responsibility.
Lieven received a Master of Applied Sciences/Engineering from the KUL – University of Leuven, Belgium and an M.B.A. from the Wharton Business School – University of Pennsylvania
Corporate Supporters