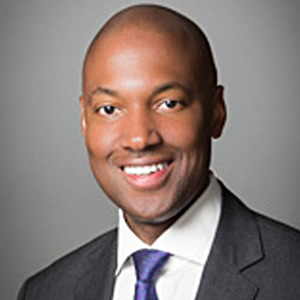 Yves Duroseau, MD, MPH is the current Chair of the Department of Emergency Medicine at Lenox Hill Hospital (LHH), NS/LIJ. As Chair, Dr. Duroseau provides overall leadership of the department, with responsibility for strategic planning, development, clinical services, quality, professional performance, and medical education. Dr. Duroseau is also the Co-Chair of the Performance Improvement Coordinating Group (PICG) for Lenox Hill Hospital. The PICG is responsible for overseeing all quality initiatives for the hospital.
Dr. Duroseau joins LHH from the Kings County Hospital Center in Brooklyn, NY, where he was the Director of Service in the Department of Emergency Medicine. Prior to his post at Kings County Hospital Center, Dr. Duroseau served as the Medical Director of the Department of Emergency Medicine and as an Attending Physician at St. Vincent's Hospital in New York City. He has also served as a per diem physician with North-Shore LIJ since 2011.
He has held several academic appointments. Most recently as an Assistant Clinical Professor at the State University of New York, and has held academic appointments with New York Medical College and New York University Medical Center. He is a Peer Reviewer for the Academic Emergency Medicine journal. He has published on his experience and successes with the use of Lean methodologies in transforming Kings County Hospital's Emergency Department.
Dr. Duroseau's commitment to service is demonstrated through his founding of the mentorship programs, Doctors as Mentors at St. Vincent's Hospital and Bridging the Gap at New York University and New York University Medical School, both intended to support minority students interested in or pursuing careers in medicine. He has also served in numerous hospital and academic committee roles centered on quality, information technology, philanthropy, Lean management, hospital programming, and other initiatives.
Dr. Duroseau earned his medical degree and Master of Public Health degree as well as completed his residency in emergency medicine and internship in internal medicine at The George Washington University School of Medicine and Health Sciences in Washington, D.C. He has completed postdoctoral research in Medical Informatics at The National Institutes of Health in Bethesda, MD. He is a Diplomate of the American Board of Emergency Medicine.