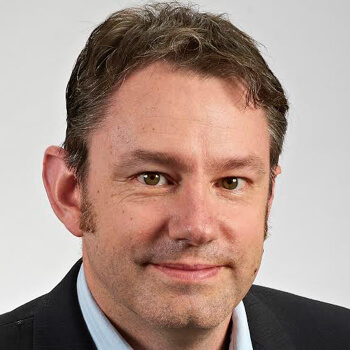 Michael is a Director of Strategy in Pfizer's World Wide R&D organization.  His group supports  strategy and innovation in pharmaceutical development across all therapeutic areas.  His current focus is expanding the role of Artificial Intelligence in drug discovery to increase productivity and identify new therapies to help patients.
Prior to Pfizer, Michael was a Strategy Consultant at Strategy& (a PWC company) and PA Consulting.  He was also VP of technology at Phosplatin Therapeutics, an NYC biotech startup.
Michael lives in Brooklyn, and in his spare time enjoys helping entrepreneurs get their ideas to market; with several successful launches, from Kickstarter to biotech IPOs. His own inventions include a kitchen gadget for SkyMall, a dual language eReader App, and several medical products.
He has an MBA from Columbia Business School, and MS in Biomedical Engineering from Boston University, and a BA in Biology from University of Michigan.