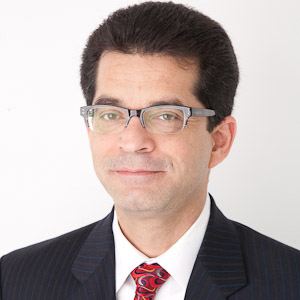 Mansoor is a seasoned professional with experience in acquisition, valuation, and licensing of intellectual property, business development, technical marketing, venture capital, and hardware and software design and development. He is currently a partner in an intellectual property acquisition and licensing firm which assists global clients in patent acquisition, licensing and monetization.
Previously, Mansoor was director of intellectual property licensing at the University of Connecticut where he used his wide skill set towards acquisition, valuation, marketing, and licensing of IP in engineering, computer science, and alternative energy. He played an active role in technology acquisition from professors and university research centers. He reviewed IP for patenting by analyzing its technological merits and performing IP valuation and market research. He also collaborated with attorneys on patenting, marketed technologies, and negotiated IP licenses. He played a lead role in starting many companies based on university's IP. He was also responsible for mining the entire UConn patent portfolio for monetization through auction.
Mansoor has also worked as a Market Development Manager at Lucent Technologies' optical networking division, where he performed financial business case analysis and formulated pricing and sales strategies for the company's optical networking systems. He also worked in Bell Labs as a Member Technical Staff.
He has also worked as a senior associate at a venture capital firm where he was responsible for identifying and analyzing investment opportunities in computing, semiconductors, and communication industries, and has consulted with startups in capital raising and marketing strategies.
Mansoor received BS, MS, and Ph.D. in computer engineering and science from Case Western Reserve University. He held full-time positions in technical marketing and system development at various companies, large as well as university spin-offs, during his graduate studies. He has also completed a certificate program in business management from NYU.