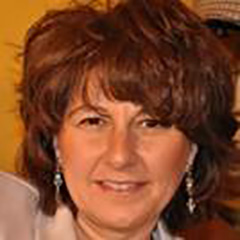 Healthcare Technical Solutions

Our Big, Bold Vision is Re-Innovating Healthcare to reach the triple aim: reduce patient cost, improve outcomes and improve patient experience. HTS is a women business enterprise, digital agency with deep roots in health I.T. and marketing. We serve entrepreneurs, software engineers, bioengineers and clinicians who own/operate innovative tech companies (software/hardware), medical device and service organizations like big data, mobile applications, secure cloud computing, medical billing and revenue cycle management. Our clients include those who target medical organizations and those who communicate with patients. The new healthcare model puts I.T. as the fulcrum for the healthcare 'buyer' and the new, well-informed patient.
Our inspiration: to implement the proven HTS Smart Strategies™ method throughout the healthcare sector. Our greatest achievements: early-on in her career through a gov't subsidized program, our CEO (40-under-40 business leader) successfully worked with 1,600 businesses from end-to-end with startup, launch or growth strategies. Many were tech companies creating life-saving advances; many lacked strategic planning, marketing know-how, and the execution skills to get into the hands of healthcare professionals. Time and again, there was a consistent pattern of challenges. In response, Smart Strategies was developed and refined; a unique approach grounded in evidence-based research. We applied this to the pioneering effort of the analog-to-digital healthcare shift and made it repeatable and scalable. Tight relationships were formed with providers, technologists and service organizations and the method is now the conduit guiding the process.